Armixtos ladies can't beat Stone City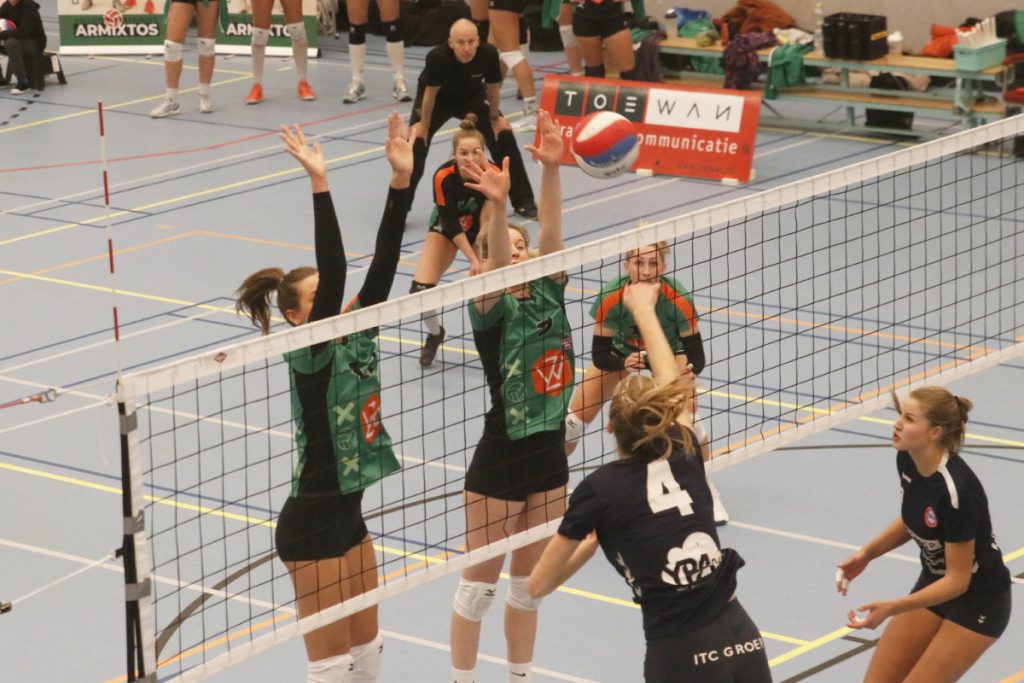 VoV, 22-03-2023. 4:44 uur. As Sandor says it was time to play against Stone city. Starting off the first set, the opponent was blocking many of our balls but with our practice of specific covering after the block we were able to recover many balls. With a disruption in the middle of a set when the score keepers were making mistakes, this put us out of focus as we were very focused on the score. We fought hard during this set to recover but unfortunately lost 25-22.
In the second set it started going a down as we were losing our team spirit during the middle of the game and making many of our own mistakes. Leading to a 25-17 loss.  In the 3rd set we started to get the groove back making multiple points, putting us in the lead during this set, but unluckily we lost by 2 points. The match ending with 3-0 for Stone City (Keistad dus …)
gh @ VoV, bron persbericht Armixtos D1. Archieffoto Eric Visch.